How To Build A Home Recording Studio In 2022
MRH Audio Digest
In the olden days, building a studio for recording, mixing, or mastering was not as simple as you might think. Apart from the difficulty of sourcing all the essential gear, cost is also an obstacle to making this happen. These costs could be your studio's monthly rental, electrical bills, renovation, analogue gear, and so on. As we shift to the digital era, building your music workstation at home is no longer a dream. In this article, we will dive into the top 10 essential pieces of equipment to start your home recording.
Top 10 Common Home Recording Essential You'll Find In Today's Home Studio
Do you actually consider whether your workspace is clear and noise-free before starting a new project? Is there any outside noise interfering with your work? Why is acoustic treatment first and foremost? The reason for this is simple: we want our source to sound as PURE & CLEAN as possible during the audio recording process. Acoustic treatment is a huge topic. As a musician, this may not be a required skill to learn. It will, however, be an added benefit if you plan on speaking the same language as the audio engineer in your studio. Without wasting any of your valuable time, let's get started with some basic concepts and setup of home studio acoustic treatment now. As a recording engineer/acoustician, this is one of the most important skills to master in your profession.
1.1. The Myth: Acoustic Treatment = Soundproof?
Many people may misinterpret the phrases "Acoustic Treatment" and "Soundproofing." Certain people may find the term "soundproof" appealing when setting up their studio. The answer is NO. The fact is, Soundproofing is just an element of Acoustic Treatment.
Acoustic Treatment, in theory, refers to the process and methods of dealing with acoustic issues in an untreated room/area. Background noise, overly coloured room reverberation, excessive flutter echos, muddy low end, and other issues are examples of acoustic issues.
*Notes: When compared to a vocal booth or recording room, a control room may have different design requirements and treatment methods depending on your final purpose.
1.2. 3 Elements of Acoustic Treatment
The acoustic treatment can be classified into 3 elements which comprising Isolation, Absorption, & Diffusion. A well treated studio should have a balanced combination of the 3 important elements to achieve best acoustic environment.
Definition
1. Sound Isolation – Stop or isolate all the sound travelling from an enclosed space to another unenclosed space or vice versa.
2. Sound Absorption – Cutting out excessive echo/reverberation and also noise level within the enclosed space.
3. Sound Diffusion – Ability to scatter all the reflected sound to an intended directions or all direction within an enclosed space.
1.3. Acoustic Treatment Materials
Have you ever seen "The Eggcrate Studio" which is actually covered with plenty of eggcrate boxes on its walls? Does it even absorb any sound reflections or work perfectly as an acoustic treatment material? Let's find out more.
Soft Materials Absorb Sound (Low Density, Lighter) 🎼
Thick Moving Blankets, Pillows, Carpet, Cork, Curtains, Cushions, Quilts, Bed Spreads, Clothes, Mattresses, Plush Furniture, etc.
Hard Materials Reflect Sound (High Density, Heavier) 🎼
Wood, Glass, Stone, Cement, Laminate, Bathroom Tile, Fiberglass Sheets, Bricks, etc.
As a rule of thumb to remember, the greater the DENSITY of an object, the greater the effectiveness of SOUNDPROOFING. The lower the DENSITY of an object, the better the efficiency of SOUND ABSORPTION.
The frequencies of sound absorption would be affected by the THICKNESS of the materials. High frequencies can be easily absorbed by shallow surfaces such as a towel or thin blanket, whereas lower frequencies require some depth in the absorbent material, such as cushions or a bass trap.
Now, let's find out the normal density of the eggcrate box along with the materials that are deemed effective for soundproofing as well as sound absorption.
Normal Egg Carton Density : estimated around 650 – 700 kg/m3
2″ Industrial Level Acoustic Foam Density: estimated around 30 – 50 kg/m3
*Notes: kg/m3 is the unit to measure the density of a solid.
In comparison, a normal egg carton has much high density than the industrial level acoustic foam. Thus the effectiveness in sound absorption is lower than the industrial level acoustic foam.
2. PC – Your Creative Workstation
Thanks to the rapid development of digital technology, today we are recording analogue in a digital world. Before you hit the record button in your DAW, you must have a PC to install and run it, whether it is Windows, Mac, or Linux. It is still a hot topic to debate whether Windows or Mac is better for starting, but just choose one that you are comfortable with. It doesn't matter which one you choose. Just stick with your budget, sharpen your skills, and you will be amazed that you can produce anything you like.
Tips On Recording History: Do you know? Back to 1800s, the analog audio recording started with phonautograph and phonograph, subsequently to wire and tape recording.
2.1. Is there any best spec to build your home recording machine?
Frankly, it all depends on how big and complicated your project is. If you are dealing with a few tracks and audio plugins, you don't really need the best performing PC in the world. Inversely, if you are working on giant projects that require tonnes of tracks and plugins, your processing power, RAM, and disc space are things you should look into.
Minimum Specification Suggestion
Windows 7, Windows 10, Mac OS
8GB RAM
1.8 Ghz Dual Core or Higher
500 GB Hard Disk Space
When you're recording or mixing, having enough processing power will reduce latency, while having enough memory will let you run more plugins without lagging.
Once you have a PC, you will need a DAW, which is also known as a "Digital Audio Workstation," "Recording Software," or "Music Arrangement Software" by the general public. The digital audio workstation is a piece of software that allows you to record and arrange music more efficiently.
There are numerous DAWs on the market, both paid and open source. All you have to do is choose the correct one and put in some work and time to study it. To avoid plugin or license conflicts, we strongly recommend purchasing a lifetime license of a paid DAW.
3.1. Example of DAW
For Windows Users – Cubase/Nuendo, FL Studio, Mixcraft, Pro Tools, Ableton, Bitwig, Cakewalk, Studio One & etc.
For Mac Users – Garageband, Cubase, Pro Tools, Ableton, Logic Pro
3.2. Why A DAW Cost So Much? Free or Paid?
There is no exact answer to this. The information that you may need to know is that the pricing of DAWs has been decreasing to the point where it is inexpensive for everyone who is serious about music creation to use it.
Most importantly, software developers must be compensated for their time and knowledge, both of which are significant expenses. Then, they must continue to provide ongoing support for the product, which is not free. In the same way, your client must pay you for giving them the best content on a regular basis.
If your jobs truly provide a good return, don't be afraid to pay for the DAW that meets all of your job requirements. Although the majority of paid DAWs have fancy features, you should not limit your capabilities in any of these free DAWs. Instead, try to broaden your capabilities by using these paid features, which will eventually improve the quality of your output.
➧Advantages of using Paid DAW:
Quality in-house plugins & sound samples
More intuitive user interface
Expand the limitation features of the DAW
Fast support & software update
➧Disadvantages of using Free DAW
Quality of plugin or sound samples could be limited
Some audio driver or VST could be unsupported (Audacity does not support ASIO at this moment due to licensing issue.)
Lack of immediate support when issue occurs
Less intuitive graphic user interface
3.3. Standard Price Range of Different DAWs in Malaysia currency
Find out the recommended DAW that fit your home studio with the price range below:
FREE – Audacity, Studio One Prime, Garageband (Mac), Cubase LE
RM1000 & above – Studio One 5 Professional, Steinberg Cubase Pro, FL Studio Signature, Ableton Live 9 Standard, Ableton Live 9 Suite, Pro Tools
✔Tips: Most of the DAWs provide trial version, give it a try before making a purchase.
The audio interface, also known as the sound card, is the heart of your home recording system. It is essentially an audio device that allows you to connect all of your gear, including microphones, headphones, effect processors, preamps, studio monitors, MIDI controllers, and musical instruments, to begin recording. In short, the audio interface changes your analogue signal into a digital signal or back into an analogue signal.
We won't be covering the method of signal encoding method here. If you are interested, stay tuned to our upcoming chapter.
Factors To Consider When Choosing An Audio Interface
Type of Power Connection
No of Input/Output
Audio Driver Support
Form Factor
4.1. Powered via USB/Thunderbolt/Firewire/PCIe?
The speed of data transfer and PC connectivity choices differ between these connections. A faster connection allows you to record multiple tracks more smoothly at the same time.
PC User – USB 2.0 to 3.0, Firewire (with Firewire Card installed), Thunderbolt, PCIe
Mac User – USB 2.0 to 3.0, Firewire, Thunderbolt
How fast the connection?
USB 2.0 : 480 Mbps ★★
USB 3.0 : 5Gbps ★★★★
Firewire : 400 or 800 Mbps ★★★
Thunderbolt : 40Gbps ★★★★★★★★
PCIe 3.0 :  8 GTs ★★★★★★★★
Because of its interoperability with the majority of devices, the USB  audio interface is still the first choice for most home studios.
4.2. Numbers of Audio Input/Output?
Input – Microphone, Instruments, MIDI or Line (Synthesizer, Mixer, Effect Processors, Preamplifier)
Output – Headphone, Monitors, Subwoofers
First and foremost, are you recording in solo or with a group of people ?
2 – 4 inputs are ideal for solo musicians or home recording enthusiasts. If you are recording a group of people or an instrument that requires multiple tracks to be recorded at the same time, you may need more than four or up to twenty.
4.3. Audio Driver
The most common audio drivers which we used to see in Windows recording are WDM/Wave, ASIO or WaveRT. For Mac recording, you will be using CoreAudio USB Driver.
In this article, we ain't going to focus so much on Wave, Wave RT, or any other audio driver, instead we will look into ASIO, one of the widely used audio driver in the industry. Most of the audio interface nowadays integrated or provide the in-house ASIO driver (which usually comes with installation CD) or can be downloaded from official website. For some audio interface that doesn't come with ASIO driver, you may also go to http://www.asio4all.com/ to download.
4 facts you need to know about ASIO:

ASIO is a trademark of Steinberg Media Technologies Gmbh
Act as a driver that allowing your DAW to communicate with your audio interface
Introduce incredibly low latency and high fidelity, which is ideal for recording and real-time monitoring at the same time.
Best to use when using a lot audio input and output.
4.4. Form Factor
What is form factor? Form factor is usually refer to the dimension, shape and also specs of the interface.
Remember, an interface can be as small as a portable for you to be a travelling musician to bring them along on your journey. It can also be as large or long as needed and rack-mounted.
A suggestion for most newcomers to home recording: if you really have a tight budget, start with a desktop interface, which is usually close to your budget, easy-to-use, and also requires no special mounting. In our later chapters, we will suggest a series of
the best audio interfaces for newbies
.
✔Tips: Remember that you don't have to constantly compare your gear to that of others. The quality of your music is everything in the final. The amount of effort and enthusiasm you are willing to put forth will determine how far your quality will go.
Headphones play a vital role in isolating any noise in your surroundings. Therefore, you can work peacefully on your project without interruption.
Unlike typical multimedia headphones, a monitoring headphone should offer good balance and a wider frequency response in general, rather than emphasising and boosting on a specific range of frequency spectrum. Monitoring headphones are commonly used in recording and also mixing stages.
Recording Stage
Singer use monitoring headphone to monitor their vocal closely.
Instrumentalists monitor the accuracy and also tone of their instrument.
Mixing Stage
Mixing engineer monitors and identifies tiny errors and details which sometime can hardly be detected on speakers.
5.1. Open Back VS Closed Back?
We recommend the open back design headphones for mixing since they produce a more natural, wide, and airy sound. It is not ideal for performers since real-time tracking during a recording session would cause sound to bleed into your mic recording.
Inversely, the closed back design usually offers better noise isolation, which allows the performer to track their vocals or instruments in real time during a recording session.
Open Back
Perforated, Vented, Mesh Covered Earcup Enclosure
Natural, Wide, & Spacious Sound
Lack of Noise Isolation
Closed Back
Completely Sealed Designed Earcup
Focus, Solid & Punchy Bass Response
Better Noise Isolation
You may also want to check out the best studio headphone here.
6.1. Type of Microphone in the Market
4 Common Type of Microphone To Discover In A Studio

6.2. Main Characteristics of Different Type of Microphone. Are They All Suitable For Studio Recording?
1. Condenser Microphone – also known as Capacitor Microphone or Electrostatic Microphone. They are widely and often employed in the field of studio recording due to their widest frequency response, fast transient response (Attack), and superior sensitivity, which provide greater sound quality as well as crisp and detailed sound images.
However, they are not always capable of handling high levels of sound pressure. You will need a 48V power supply to power them. Common recording applications include vocals, acoustic guitars, drums, and string instruments (Violin, Viola, Double Bass….)
2. Dynamic Microphone – known as Moving Coil Microphone. It is frequently used in the realm of live performance because of its ability to tolerate high SPL, resistance to moisture, robustness, and low cost of setup. However, if you want to record every little and distinct sound signature, they may not be as sensitive as condenser microphones. Because they are less prone to catching background noise, they are sometimes utilised to record live vocals in the recording domain. To record, no phantom power is required. Common recording applications include vocals and drums.
3. Ribbon Microphone – work the same theory as dynamic microphone to produce sound. Typically, they detect sound in a bidirectional pattern (8-figure). Similarly, the majority of them do not require phantom power to function. It's ideal for stereo recording. Keep in mind that this sort of microphone is quite fragile and should be handled with care.
4. USB Microphone – The simplest explanation is that you will power your condenser or dynamic microphone over USB rather than using a power supply. Most USB mics have an analogue to digital converter built in, so you don't need an extra microphone preamp to power them. As a result, a good USB microphone may cost slightly more than a low-priced XLR microphone.
The bright side? It's as simple as plugging and playing. Aside from that, they are usually extremely portable and work well if you are a musician who travels frequently and needs to get your demo done quickly. Consequently, the USB microphone is great for podcasters, voice-over artists, people who meet online, and people who make light music.
6.3. Spending On A Recording Microphone
There isn't a RIGHT or WRONG answer. If you're a beginner who doesn't want to risk overpaying for a microphone, stick to your budget and start practising with what you have.
Is there a difference between the cheapest and the most expensive? YES, in a technical sense! There are some variances in their manufactured components and specifications, but we won't go into detail about them today. They are practically identical in terms of the concept you use to achieve the highest sound quality. Getting the one with the greater price, in our opinion, will eventually make your post-production tasks much easier, especially during the mixing stage, allowing you to save time and effort.
However, there is always a price point at which you can acquire a reasonably good recording microphone. There are many incredibly inexpensive "condenser" microphones available for as little as RM20. But, uhmmm… are you really willing to jeopardise the quality of your recording?
If you're looking for a low-cost condenser microphone to start recording in your room, pick one from the RM300-RM600 series. Looking for a step-up for intermediate players? Proceed with the RM600 and higher microphones.
Keep in mind that anything that goes in and out of your gear might have an effect on your sound. The cost of your finished product is not the most important factor in determining its quality. For a successful voyage into music production, think imaginatively and practise wisely.
A studio monitor is a type of studio loudspeaker that is specifically intended for accurate sound monitoring (near-flat frequency response) for mixing and mastering. When choosing studio monitors for your home studio, you should think about the power (in watts), whether they are active or passive, and the type of driver.
7.1. Active VS Passive
A passive studio monitor frequently necessitates the use of an amplifier or crossover. As a result, it will add to the cost of your setup. Active studio monitors eliminate all unnecessary costs. To power it, simply connect it to a monitor controller or your audio interface/mixers. This is one of the reasons why many professional studios across the world rely on active monitors with no regrets.
7.2. How Much Power Do I Need For My Home Studio?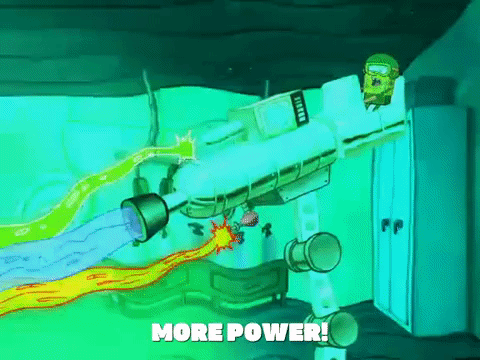 The size of your studio monitor is always equal to the output of your studio monitor. A larger studio monitor will always have a higher power output. A 5 inch studio monitor, for example, will always have an average output power of 50-80 watts, although a 6 inch will normally have a greater output power. Larger studio monitors typically provide more information in the low frequencies.
✔Tips: Although the larger studio monitor will provide greater detail across the frequency response, monitoring accuracy can be affected by the size of your room and the acoustic environment in your room. Choose a pair of monitors based on the size of your home studio room. In a small room that is less than 4 metres square, for example, a 5 inch studio monitor will be enough to keep the sound balanced and accurate.
7.3. One Way VS Two Way VS Three Way Amplify Driver
One Way
Two Way
Three Way

Single Amplifier
One Amplifier To Drive The Output of Subwoofer (Low Frequencies) & Tweeter (High Frequencies)

Dual Amplifier
Two Separate Amplifier To Drive The Output of Subwoofer (Low Frequencies) & Tweeter (High Frequencies)

Triple Amplifier
Three Separate Amplifier To Drive The Output of Subwoofer (Low Frequencies), Midwoofer (Mid Frequencies) & Tweeter (High Frequencies)
7.4. The Myth 1: What is the reason that most multimedia speakers are less expensive than studio monitors?
The majority of multimedia speakers are not intended for studio monitoring, mixing, or mastering. To cater to the primary consumer market, they are typically mass-produced and offered at a lower cost.
7.5. The Myth 2: Can I still mix with my multimedia speaker?
Yes, you can use it, although it is not encouraged. This is because most multimedia speakers are built to accommodate most consumer listening styles, whether they are too bassy or too bright. A good studio monitor pair should sound natural (near flat frequency response), uncolored, and balanced. What is the most effective technique to test its effectiveness? Check your mix on as many output devices as possible, like car audio players, multi-media speakers, smartphones, TVs, etc.
It is critical to select high quality cables and connectors for smooth audio signal transmission. Well-constructed audio cables and connections increase sound quality by introducing less noise and interference into the audio stream. Let's take a look at the most common connector found on gear and cables in a home studio.
8.1. Balanced Cable VS Unbalanced Cable
Aside from the designed component, the key distinctions between balanced and unbalanced cables are the maximum cable run support for each connection and susceptibility to external noise interference.
| | | |
| --- | --- | --- |
| | Balanced | Unbalanced |
| Cable Length Support For Optimal Performance | 50 to 100 feet (15-30 meters) | 15-20 feet (4-6 meters) |
| Noise Suppression Ability | Strong | Weak |
8.2. Connectors
3-Pin XLR Cable – Balanced Cable. Connect our microphone, speaker/studio monitor, subwoofers, effect processors, and preamplifiers.
1/4 inch TS Cable – Unbalanced Cable. Connect music instrument such as guitar, keyboard and etc.
1/4 inch TRS Cable – Balanced Cable. Connect any output devices such as studio monitor, headphones or subwoofers.
RCA Cable – Unbalanced Cable. Connect devices such as studio monitor, preamplifiers, or music players.
3.5mm TRS Cable – Balanced Cable. Connect any output devices such as studio monitor, headphones or subwoofers.
9.1. Do I Even Need A Pop Filter During My Recording Session?
Are you going to record a vocal? If you answered YES, you most likely require it since it assists you in cleaning up and avoiding plosive sounds such as the letters' P or B' throughout the recording. As a result, during a close-up vocal recording, you will have a clear and non-plosive word pronunciation.
✔Tips: Did you know that a pop filter can be used to record the optimal distance between the vocalist and the microphone? This is critical in maintaining the proximity effect.
9.2. Eh, but how about that little "Spider Web🕸"?
We call them "Shockmount" in the studio. Because most studio microphone transducers are extremely sensitive to rumbles and vibration, a shockmount will be required to correct this.
Tips: To reduce total cost of ownership, not all mics, particularly those cheaper one, come with and require a shockmount. If you really need a shockmount, you can try your luck with any universal one that will fit snugly around your microphone.
Tired of using your mouse and clicking to manage your DAW? Perhaps a MIDI controller will make recording and mixing easier and faster for you.
A MIDI controller, often known as a control surface, is a device containing pads, buttons, rotary encoders, motorized or unmotorized faders, transport controls, and a joystick on its surface that allows you to send real-time MIDI messages. DAW or VST plugin functions can be designed and mapped to your controller surface.
✔Tips: Certain MIDI controllers include auto MIDI mapping to a specific or distinct DAW.