Arturia Keylab 25 Controller Keyboard
RM1,030.00
Valid for Wavebone Headquarter Series only.
Never expire
Valid For First Time Purchaser Only
Never expire
Description
ARTURIA KEYLAB 25 CONTROLLER KEYBOARD
KeyLab 25 is small in size but big on features.
It's designed to provide the control you need in a smaller, professional-grade package. It also comes with our Analog Lab software, which gives you access to thousands of the best sounds from our V-Collection library. A premium hardware controller, tightly integrated with the amazing Analog Lab software, makes for a hybrid synthesizer that is unmatched.
KeyLab on the go
KeyLab 25 is the perfect instrument for musicians discovering Arturia products. The rugged and compact keyboard makes the controller a must for travel, while the metal chassis and wood end caps ensure the KeyLab 25 will survive many gigs and look great doing so! It can be used with any third-party software or hardware, and setup is easy thanks to the included MIDI Control Center software.
The ultimate sound collection
The included Analog Lab software, offering 5000 sounds, is an excellent way to get the most out of our TAE® based synths without having to master the intricacies of sound design first. Packed full of our hottest analog presets from our renowned international team, this massive library comes from the best classic synth and keyboard sounds around. If you need a high-end, portable 25-key MIDI keyboard and a compilation of our best keyboard sounds then the KeyLab 25 is for you.
Now bundled with Ableton Live Lite: an introduction to one of the most popular recording and performing platforms in the world. If you'd like to take a closer look at how KeyLab controls the features of Live, check out our handy guide.
Features
Includes Analog Lab with 5000 synth sounds.
All presets are carefully selected from the Arturia V Collection.
Fast preset sorting to find your sound quickly: by Instrument, by Type (Bass, Pads, Leads…), by Characteristics (long, bright, dark …), etc.
In-depth Preset editing available for the owners of the full versions of our synthesizers (mini V, CS-80 V, etc.). Edit your sounds on the original instruments within Analog Lab.
Straightforward editing, with a complete array of parameters for tweaking sounds, directly assigned to the controls of the KeyLab 25.
Keyboard: 25 semi-weighted keys with velocity and aftertouch.
Specification
Platform specifications
: Win 7+ PC: 4 GB RAM; 2 GHz CPU.
2GB free hard disk space
: 10.8+: 4 GB RAM; 2 GHz CPU.
2GB free hard disk space
Required configuration
Works in Standalone, VST 2.4 (32-bit and 64-bit), VST 3 (32-bit and 64-bit), AAX (32 bits with PT 10.3.8, 64 bits with PT 11), Audio Unit (32-bit and 64-bit).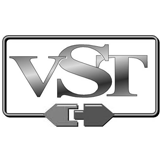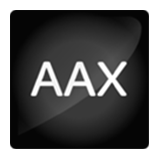 Controls: 2 clickable encoders, 6 transport switches, 1 modulation wheel, 1 pitch bend wheel, two banks of 10 encoders, 9 sliders, 1 volume encoder, 10 assignable switches.
Connectors: MIDI in & out, USB, sustain pedal, expression pedal, Aux footswitch, and breath controller.
High-quality aluminum and wood construction.
32-digit LCD screen.
Use with Analog Lab or with any other MIDI software.
Product dimensions: 18.31 x 11.73 x 2.76 inches (465 x 298 x 70 mm) – Net weight: 8.6 lbs. (3.9 Kg)